Epimedium 'Kaguyahime'
A seedling from the cross of E. acuminatum with E. dolichostemon.
Coincidentally originated in a Japanese nursery.

The red mottled foliage provides a fantastic effect in spring.
Evergreen.

Pink and purple flowers.

Height 35 cm.

Epimedium 'Kibana Genpei'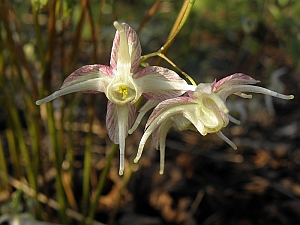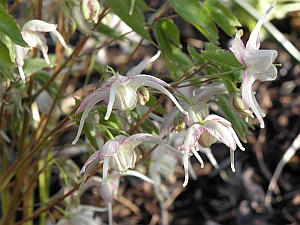 Japanese cultivar.

Whitish flowers with pink markings on the sepals.

Very floriferous.

Beautiful autumn coloration.

Deciduous.
Height 50 cm.

Epimedium 'King Prawn'
Evergreen cross between E. latisepalum and E. wushanense from Julian Sutton of Desirable Plants.
Narrow decorative foliage.
New leaves emerge speckled red.
Height 60 cm.

Epimedium 'Kodai Murasaki'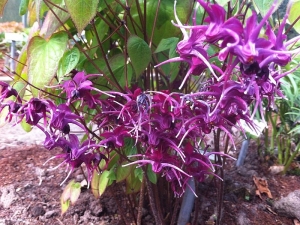 Very nice cultivar from Japan.

Wine red flowers..

Strong, large-leaved plant.

Height 70 cm.

Epimedium koreanum 'Harold Epstein'
Large-leaved variety with creeping rhizome.

Sulfur yellow flowers.

Height 45 cm.

Epimedium 'Korin'
Free-flowering Japanese selection.

Dark wine red flowers.

Slow grower.

Height 50 cm.
Deciduous.